WAIPUNA CHAPEL PRESCHOOL
"Where children are loved and love to learn."
OUR MISSION
The mission of the Waipuna Chapel Preschool is to provide a Christian learning environment. A place where children and their families will experience the love of God.
The preschool will provide experiences that will nurture the development of the whole child:  socially, emotionally, physically, cognitively and spiritually.
OUR AIMS
To provide a high quality preschool program that is loving, stimulating and safe for the children, their families and our staff.
For each child to grow in the knowledge of the love of God and His Son, Jesus Christ, and to know that He desires a relationship with each one of us.
To encourage the development of the whole child through positive relationships and with developmentally appropriate activities and materials that reflect the culture of our island home.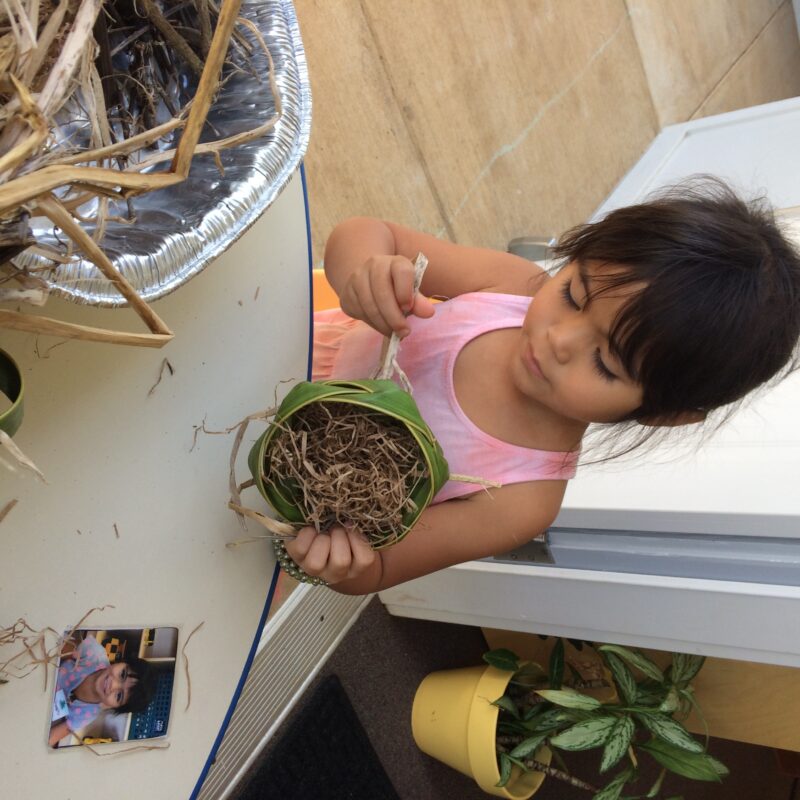 OUR METHODS
To support each child in developing their potential at their own pace within their individual stages of development.
Our teaching is based on developmental stages in all areas of learning: Cognitive, Physical, Social, Emotional, Spiritual. Each area of development is important and inter-connected.
There are an additional six specific content areas through which the five areas
are strengthened and applied.
The specific areas are:
• Literacy  • Mathematics  • Science   • Social Studies  • Health and Safety  •The Arts
Monday - Friday
7:00 a.m. - 4:00 p.m.
Licensed By The Hawaii State Department of Human Services
Waipuna Chapel Preschool is a ministry of Waipuna Chapel
Established 2016
HOW WE LEARN
Building relationship is foundational to learning. When children feel safe, when they can trust the people, teachers and classmates, that they are spending their time with, they are free to learn. Love and honor are key components to building relationship. As we "be" with the children, I Corinthians 16:14 is our guide, "Let all that you do be done in love." In our daily interactions with the children we honor who they are and who they are becoming. It is our gift to work with these young children and help them develop healthy relationship with us, with one another and with God.
THE KINGDOM OF HEAVEN
"Let the little children come to me, and do not hinder them, for the kingdom of heaven belongs to such as these" Matthew 19:14(NIV)
We are striving to create a preschool environment that reflects heaven. When they enter the classroom each morning, they are leaving their personal worlds and entering God's kingdom, His preschool. We provide a place for love, goodness, kindness, forgiveness, joy, peace. In our preschool the children have a chance to practice these as well.
A GOOD FOUNDATION – LIVING A LIFE OF LOVE
"Teach those who are rich in this world not to be proud and not to trust in their money, which is so unreliable. Their trust should be in God, who richly gives us all we need for our enjoyment. Tell them to use their money to do good. They should be rich in good works and generous to those in need, always being ready to share with others.  By doing this they will be storing up their treasure as a good foundation for the future so that they may experience true life." 1 Timothy 6:17-19
As teachers we want to follow the example of Christ and live a life of Love. Imitating God in everything we do, so that we, His dear children, can teach your dear children who God is, that God loves us and is trustworthy.  We want to show them how to live a life of love.